Refurbished AIR-CT8540-K9 Wireless Controllers: Top-Quality, Cost-Effective & Ready for Next-Day Shipping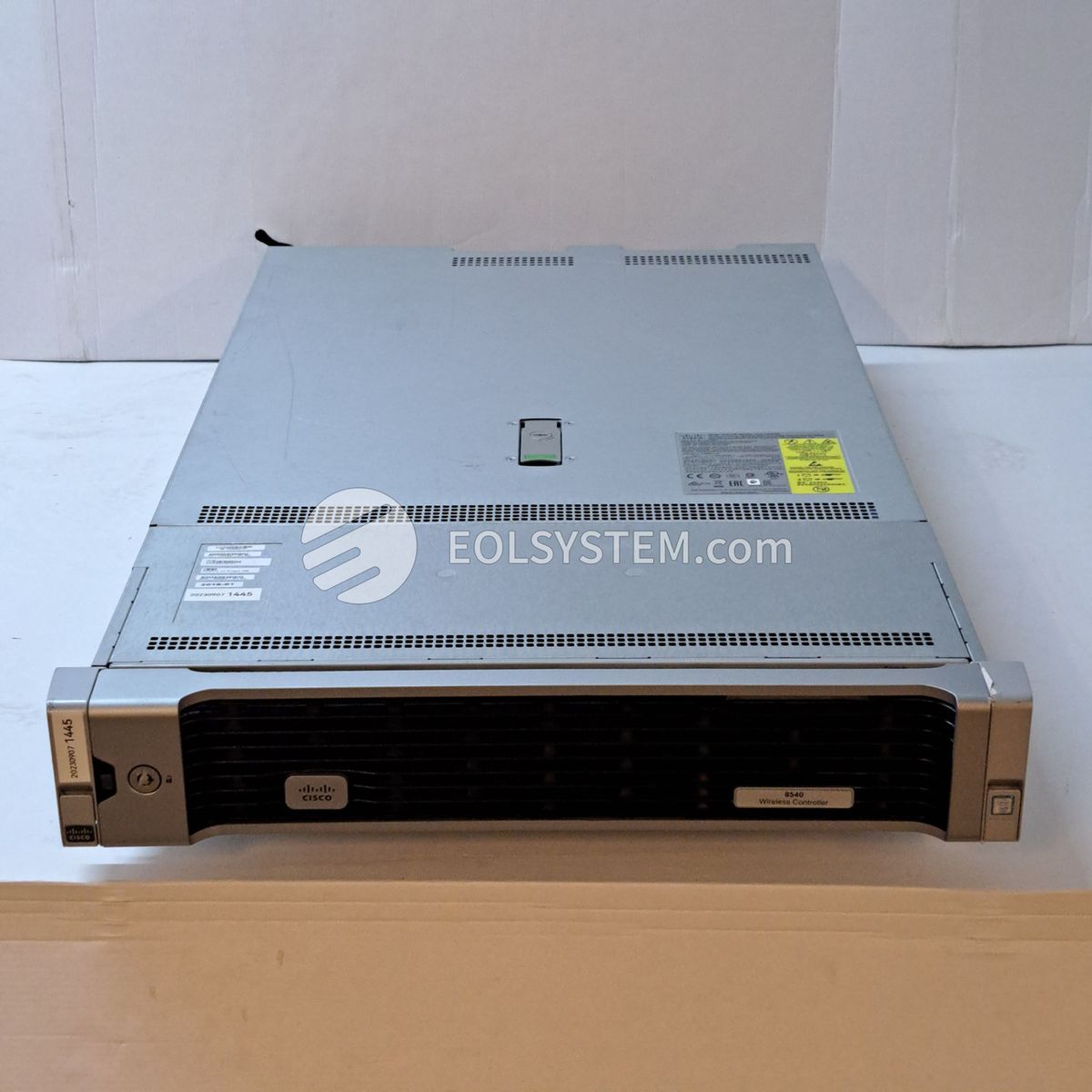 In the dynamic realm of networking technology, making strategic equipment choices is paramount. For businesses and IT professionals seeking a harmonious blend of performance and fiscal prudence, the refurbished AIR-CT8540-K9 stands out as a compelling option. We are pleased to offer this exemplary device, meticulously tested and primed for next-day dispatch.
A Deep Dive into the AIR-CT8540-K9's Merits
The AIR-CT8540-K9 is a beacon of excellence in wireless network management. Renowned for its adaptability and prowess, it provides:
Scalability: Tailored to cater to expansive network frameworks.
Enhanced Security Protocols: Fortified measures to ensure data integrity and security.
Unwavering Connectivity: Engineered for peak performance and minimal downtime.
Integration Compatibility: Designed for seamless incorporation into existing systems.
The Rationality Behind Opting for Refurbished Equipment
Cost-effectiveness: Refurbished devices inherently offer significant cost savings without compromising on the feature set.
Eco-Conscious Decision: Procuring refurbished equipment directly contributes to the reduction of electronic waste, fostering a sustainable approach to IT investments.
Assured Performance: Contrary to common misconceptions surrounding refurbished technology, our offerings undergo a rigorous vetting and certification process, ensuring they meet the highest standards of functionality.
Expedited Availability: Our commitment to swift service ensures that you receive your device post-haste, enabling rapid deployment.
Our Pledge with the Refurbished AIR-CT8540-K9
Navigating the refurbished equipment landscape requires trust. Our stringent quality protocols ensure:
A comprehensive diagnostic and verification process, ensuring that each device adheres to industry standards.
Access to a team of seasoned professionals, poised to assist with technical guidance and support.
An unwavering commitment to environmental responsibility, as reflected in our green standards compliance.
Specification Area
Detailed Features
Wireless
IEEE 802.11a, b, g, d, e, h, n, k, r, u, w, ac, ax
Wired/Switching/Routing
IEEE 802.3 10BASE-T, 802.3u 100BASE-TX, 1000BASE-T, etc.
Security Standards
WPA, WPA2, MD5, HMAC, TLS, IPsec, MACsec encryption
Encryption
WEP, TKIP-MIC, AES, DES, SSL, DTLS, IPsec
AAA
IEEE 802.1X, RADIUS, EAP, TACACS
Management
SNMP, Telnet, HTTP, TFTP, Syslog, Cisco private MIBs
Interfaces and Indicators
Gigabit Ethernet, SFP+, service port, console, LED
Physical Dimensions
18.96 x 30.18 x 3.43 inches, Weight: 44 lb
Environmental Conditions
Temperature ranges, Humidity, Altitude
Electrical Input
AC input frequency, voltage range, power
Regulatory Compliance
CE Markings, UL 60950-1, EN55022 Class A, EN300386
Warranty Information
3 years parts, 10-day AR, 90-day software
Ordering Information
The refurbished AIR-CT8540-K9 epitomizes the confluence of quality and value. By integrating this device into your network architecture, you're not only making a sound business decision but also aligning with sustainable practices. Embrace the zenith of networking technology with the AIR-CT8540-K9 as your cornerstone.
Datasheet